Ryan Reynolds Opens Up About His Lifelong Battle With Anxiety
Ryan Reynolds may be a Hollywood superstar, but he's also just like 40 million adults in the U.S. In a Wednesday New York Times profile, the Deadpool actor opened up about his struggles with anxiety.
"I have anxiety, I've always had anxiety," Reynolds told the Times.
Despite being famous and successful, he said he still gets a stomachache before every appearance — "both in the lighthearted 'I'm anxious about this' kind of thing, and I've been to the depths of the darker end of the spectrum, which is not fun."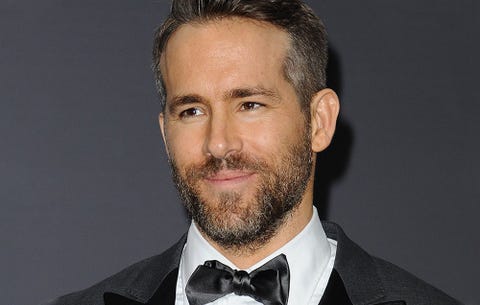 Jason LaVeris / Getty Images
The 41-year-old actor talked about struggling with anxiety through his 20s, telling the paper it was a "real unhinged phase."
"I was partying and just trying to make myself vanish in some way," Reynolds said, adding that he'd often wake up in the middle of the night feeling paralyzed by anxiety about both his present and his uncertain future. It was then that he began to self-medicate — but he reigned it in after several friends died of overdoses.
These days, Reynolds is more into using meditation to clear his mind — particularly the Headspace app. He largely credits his wife Blake Lively for his newfound happiness.
"She gets me a lot," he said.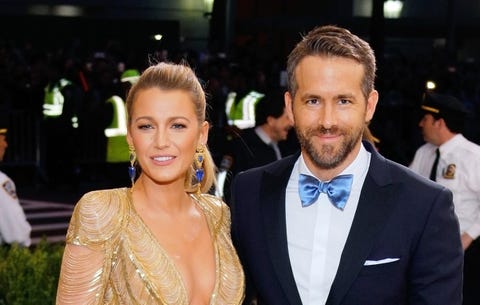 Jackson Lee / Getty Images
This isn't the first time Reynolds has talked about his mental health (which all guys should feel comfortable doing, by the way). In 2017, he shared with Variety that he believes much of his present-day anxiety stems from his childhood.
"I have three older brothers," he said. "Our father was tough. He wasn't easy on anyone. And he wasn't easy on himself. I think the anxiety might have started there, trying 
to find ways to control others by trying to control myself. At the time, I never recognized that. I was just a twitchy kid."
Reynolds is one of a growing number of celebrities speaking out about their anxiety.
Today host Carson Daly also recently opened up about his generalized anxiety disorder. In March, he shared on the program: "I was a worrywart kid. I was always worrying. My father died when I was 5. I had an ulcer when I was in high school. I've been nervous my whole life."
In March, the Cleveland Cavaliers' Kevin Love penned an op-ed for the Players' Tribune called "Everyone Is Going Through Something," in which he described his long history with panic attacks.
"So for 29 years, I thought about mental health as someone else's problem," he wrote. "Sure, I knew on some level that some people benefited from asking for help or opening up. I just never thought it was for me." Now, Love said he works with a therapist to find techniques that work for him.
If you're feeling like you may need help for anxiety, there are plenty of tools at your disposal. Check out MensHealth.com's complete list of mental health tools here.
Source: Read Full Article