REGEN-COV antibody cocktail shown to significantly lower SARS-CoV-2 viral load
The phase 1/2 trial of the REGEN-COV (casirivimab and imdevimab) antibody cocktail from Regeneron conducted on 799 individuals shows that the antibody treatment can prevent COVID-19 hospitalization and is most effective when treatment is started early in the disease.
Several strategies have been developed to combat the COVID-19 pandemic, including antivirals and vaccines. One therapy has been to use antibodies against the severe acute respiratory syndrome coronavirus 2 (SARS-CoV-2), to enhance the immune response of COVID-19 patients.
Regeneron Pharmaceuticals, Inc, has developed one such type of antibody treatment. They have developed a fully human monoclonal antibody combination of casirivimab and imdevimab (REGEN-COV) that is directed against the receptor-binding domain (RBD) of the virus spike protein. They used a "cocktail" approach to reduce the risk of emerging mutations.
The two antibodies they used bind simultaneously and non-competitively, and studies have shown the combination retains its neutralization activity against the variants B.1.1.7 and B.1.351. In addition, testing of the antibody combination in macaques and hamsters showed reduced viral loads and protected against weight loss.
In human trials, the interim analysis of 275 participants showed REGEN-COV quickly reduced viral loads. Moreover, this reduction was much faster in people who did not have a high viral load when they started treatment.
In the new study posted to the medRxiv* preprint server, the researchers report the results of further analysis of the data from 524 additional patients and final analysis of the trial of all 799 patients.
Study: REGEN-COV Antibody Cocktail in Outpatients with Covid-19. Image Credit: Corona Borealis Studio / Shutterstock
Reduced hospitalizations
The trial, which took place between June and September 2020, was designed to randomly assign patients to receive a placebo or different doses of REGEN-COV. The patients were followed for 29 days. Just less than half the trial participants were male, and the median age of the participants was 42 years. About 60% of the patients had more than one risk factor for hospitalization due to COVID-19. About half the patients were negative for serum antibodies and the rest were either positive or their antibody status was unknown.
Patients who received the placebo and had no serum antibodies at the beginning of the trial had higher viral loads than those who had antibodies, and they took longer to lower their viral loads. This is similar to what has been seen in other studies.
SARS-CoV-2 Viral Load Over Time
In people who received the antibody cocktail, the viral loads reduced through seven days compared to those who received the placebo. Of all the medically- attended visits, about 67% were hospitalizations or emergency room visits. The administration of the antibody cocktail reduced medical visits by 57% compared to the placebo group. This effect was seen just after a week of treatment. The treatment effects were more pronounced in people who were negative for antibodies at the beginning of the treatment.
Serious adverse effects were seen in 4 patients out of 258 in the low dose antibody cocktail group, 2 out of 260 patients in the high dose antibody cocktail group, and 6 out of 262 patients in the placebo group. All the adverse effects were believed to be because of severe disease and not because of the treatment. Hypersensitivity and infusion-related reactions were seen in about 1.5% of patients in the high dose group, none in the low dose group, and 0.8% patients in the placebo group.
Early treatment most effective
Higher medical attendances in the patients receiving the placebo are similar to that seen in other viral infections, such as HIV, Ebola, and influenza.
In addition, risk factors for severe disease may predict who will have a COVID-19 related medical visit. About 9% of placebo patients with one or more risk factors had a medical visit compared to about 2% without any risk factors. Those with a higher risk for hospitalization will most likely benefit more from early treatment with the antibody cocktail.
Hospitalizations were also reduced after a week of treatment with the antibody cocktail. The only three hospitalizations occurred in people who had got either of the two doses within three days of beginning treatment and none after a week. In the placebo group, however, three of the five hospitalizations occurred after a week.
The REGEN-COV antibody combination at 2,400 mg dose received emergency use authorization in the United States in November 2020.
"The clinical evidence from this trial suggests that treatment has the greatest benefit when given to high-risk patients who present early after diagnosis when they are most likely to have high viral load," write the authors.
*Important Notice
medRxiv publishes preliminary scientific reports that are not peer-reviewed and, therefore, should not be regarded as conclusive, guide clinical practice/health-related behavior, or treated as established information.
Journal reference:
Weinreich, D. et al. (2021) REGEN-COV Antibody Cocktail in Outpatients with Covid-19. medRxiv, https://doi.org/10.1101/2021.06.09.21257915, https://www.medrxiv.org/content/10.1101/2021.06.09.21257915v1
Posted in: Drug Trial News | Medical Research News | Disease/Infection News
Tags: Antibodies, Antibody, Coronavirus, Coronavirus Disease COVID-19, HIV, Hypersensitivity, Immune Response, Influenza, Monoclonal Antibody, Pandemic, Pharmaceuticals, Placebo, Protein, Receptor, Respiratory, SARS, SARS-CoV-2, Severe Acute Respiratory, Severe Acute Respiratory Syndrome, Spike Protein, Syndrome, Virus, Weight Loss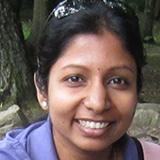 Written by
Lakshmi Supriya
Lakshmi Supriya got her BSc in Industrial Chemistry from IIT Kharagpur (India) and a Ph.D. in Polymer Science and Engineering from Virginia Tech (USA).
Source: Read Full Article