Pathogenicity of SARS-CoV-2 viral components on human periodontal tissues and cells
*Important notice: Research Square publishes preliminary scientific reports that are not peer-reviewed and, therefore, should not be regarded as conclusive, guide clinical practice/health-related behavior, or treated as established information.
In a recent study posted to the Research Square* preprint server and under review at Cell Death & Disease, researchers assessed the impact of coronavirus disease 2019 (COVID-19) on fibrotic pathogenesis via the deregulation of mitochondrial beta-oxidation.
Background
The very high frequency of COVID-19 poses a significant issue for healthcare providers and patients. Most severe acute respiratory syndrome coronavirus 2 (SARS-CoV-2) mutations occur in the spike proteins, whereas the other important viral components remain constant.
Recent research has demonstrated that the human oral cavity may serve as a reservoir for SARS-CoV-2. COVID-19 can result in severe lesions of the oral mucosa and is likely associated with periodontal diseases. However, the impact of COVID-19 on human oral health needs thorough investigation.
About the study
In the present study, researchers investigated the pathogenic effect of SARS-CoV-2 viral components on periodontal cells and tissues.
Using immunofluorescence analysis, the team aimed to demonstrate the detection of two important SARS-CoV-2 receptors, namely angiotensin converting enzyme-2 (ACE-2) and transmembrane serine protease 2 (TMPRSS2), in human periodontal cells and tissues. Gingival epithelial cells and human periodontal ligament fibroblasts (HPLF) were employed to create a 3D human gingiva tissue equivalent utilizing collagen gel.
The team then investigated the ability of SARS-CoV-2 to infect periodontal ligament (PDL) fibroblasts. The cells were treated with His Tag-conjugated spike protein, and the position of the spike protein was analyzed with an anti-His Tag allophycocyanin (APC)-conjugated antibody. This facilitated the determination of the location of the spike protein.
To investigate the impact of SARS-CoV-2 infection on the PDL, human PDL fibroblasts were infected with either lentiviral-mediated SARS-CoV-2 for membrane, nucleocapsid, or envelope proteins or recombinant spike proteins. The team simulated acute and chronic infection by treating or infecting PDLs for forty-eight or six hours, respectively. Bromodeoxyuridine (BrdU) incorporation was used to measure cell proliferation, along with immunostaining with anti-BrdU antibodies.
The apoptotic status of the cells was then examined by terminal deoxynucleotidyl transferase dUTP nick end labeling (TUNEL). The synthesis of the extracellular matrix was assessed by taking into account matrix metalloproteinase-1 (MMP-1) and collagen I, which are the two essential components involved in PDL tissue integrity. The team also performed proteome research on treated PDL fibroblasts, considering the impacts of the membrane, nucleocapsid, and envelope to assess the molecular control mechanisms underlying the observed severe outcome of SARS-CoV-2 infection.
Results
Omics eBook
Compilation of the top interviews, articles, and news in the last year.
Download a free copy
The study showed that ACE-2 and TMPRSS2 were significantly expressed within the gingiva epithelium and PDL cells. In addition, epithelial cells as well as PDL fibroblasts, exhibited constant TMPRSS2 and ACE-2 expression. Under both natural growth conditions and lentiviral-mediated ACE-2 overexpression, a strong relationship between the spike protein and the cells could be observed. The study confirmed that SARS-CoV-2 could directly infect PDL fibroblasts.
At six hours of infection of PDL cells, only membrane protein significantly promoted cell proliferation, although, at 48 hours, envelope, as well as membrane proteins both increased the BrdU incorporation index. On the other hand, spike protein was incapable of modulating cell growth. At 48 hours, the data suggested that only the membrane and envelope, but not the spike or nucleocapsid, promoted apoptosis. Additionally, only the membrane and envelope protein cohorts led to a considerable rise in senescent cells at six and 48 hours.
Western blot analysis demonstrated that all SARS-CoV-2 structural proteins could activate collagen I formation and inhibit MMP1 production, although spike protein increased MMP1 expression at one of the two assessed concentrations. The expressions of collagen I and MMP1 were altered at the transcriptional level. Furthermore, the results demonstrated that collagen I deposition was significantly enhanced again, particularly in the membrane and envelope protein groups. In addition, nucleocapsid and membrane proteins may inhibit MMP1 expression.
The team also discovered a protein group that was suppressed both six and forty-eight hours after infection. Trifunctional enzyme subunit alpha (HADHA), isoform 2 of long-chain specific acyl-CoA dehydrogenase, isoform cytoplasmic of fumarate hydratase, and cytochrome c oxidase subunit 2 were considerably down-regulated. They played an important role in mitochondrial function and beta-oxidation.
Specifically, the HADHA and isoform 2 of extremely long-chain specific acyl-CoA dehydrogenase have been linked to mitochondrial fatty acid beta-oxidation. In addition, western blot analysis revealed that SARS-CoV-2 structural protein infection remarkably downregulated HADHA.
Conclusion
Overall, the study findings presented a unique mechanistic understanding of how SARS-CoV-2 infection can impair human health at the cellular and molecular levels, particularly in generating fibrosis. The researchers believe that the present findings could be applied to various body systems to explain and investigate the pathogenesis and therapy of fibrosis.
*Important notice: Research Square publishes preliminary scientific reports that are not peer-reviewed and, therefore, should not be regarded as conclusive, guide clinical practice/health-related behavior, or treated as established information.
Journal reference:
Preliminary scientific report. Gao, Y. et al. (2023) "SARS-CoV-2 infection causes fibrotic pathogenesis through deregulating mitochondrial beta-oxidation". Research Square. doi: 10.21203/rs.3.rs-2557548/v1. https://www.researchsquare.com/article/rs-2557548/v1
Posted in: Medical Science News | Medical Research News | Disease/Infection News
Tags: Angiotensin, Antibodies, Antibody, Apoptosis, Cell, Cell Death, Cell Proliferation, Chronic, Collagen, Coronavirus, Coronavirus Disease COVID-19, covid-19, Enzyme, Fibrosis, Frequency, Gingiva, Healthcare, Membrane, Proliferation, Protein, Proteome, Research, Respiratory, SARS, SARS-CoV-2, Serine, Severe Acute Respiratory, Severe Acute Respiratory Syndrome, Spike Protein, Structural Protein, Syndrome, Western Blot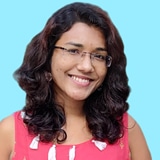 Written by
Bhavana Kunkalikar
Bhavana Kunkalikar is a medical writer based in Goa, India. Her academic background is in Pharmaceutical sciences and she holds a Bachelor's degree in Pharmacy. Her educational background allowed her to foster an interest in anatomical and physiological sciences. Her college project work based on 'The manifestations and causes of sickle cell anemia' formed the stepping stone to a life-long fascination with human pathophysiology.
Source: Read Full Article