Electrochemical Sensors for Targeting Salivary Biomarkers
The non-invasive collection of saliva has supported the use of this type of sample for clinical diagnostic purposes. In an effort to further advance the clinical applicability of this type of sample analysis, several different electrochemical sensors have been developed.
Image Credit: Fusionstudio / Shutterstock.com
Why analyze saliva?
One of the most common methods used to assist in a clinical diagnosis is blood analysis, which typically requires the collection of several microliters (µl) or milliliters (ml). The collection of blood samples requires the use of an invasive blood collection procedure that not only requires skilled personnel but can also be inconvenient and painful for the patient.
Comparatively, a saliva sample is collected through a non-invasive and convenient technique, thus reducing the amount of stress put on the patient during its collection. These advantages also allow clinicians to easily obtain multiple samples at a more frequent and rapid rate while simultaneously reducing the potential risk of contaminating the sample during its collection.
Disadvantages of testing saliva
Despite the advantages associated with the collection of saliva samples, there are several disadvantages associated with saliva testing as compared to traditional blood analysis.
First and foremost, the concentration of diagnostic biomarkers within the saliva is often at a much lower concentration as compared to those that can be detected within the blood. Secondly, it is often challenging for clinicians to correlate the levels of biomarkers within the saliva to those within the serum in order to arrive at a conclusive diagnosis.
Additionally, several factors associated with saliva testing including the presence of background noise, matrix effects, the sample viscosity, salivary flow rate, food intake and other interferences can limit the accuracy and stability of a saliva test.
Aside from these limitations, there is also a general lack of standardized sampling methods and analytical procedures available for the testing of saliva samples.
The adoption of electrochemical sensors
Recent advancements in electrochemical sensor and biosensor technologies have been found to overcome some of the limitations traditionally associated with saliva sample collection for diagnostic purposes.
Glucose
Glucose is one of the most common organic compounds that can be accurately detected and measured in saliva as a method of monitoring Diabetes mellitus. Whereas the physiological levels of glucose can be within the range of 2 to 40 mM within the blood or serum, its levels within the saliva are much lower and instead within the range of 0.008 to 1.77 mM.
Recently, a flexible, transparent and non-enzymatic amperometric sensor comprised of a randomly oriented copper oxide (CuO) nanowire networks supported poly(ethylene terephthalate) modified electrode was reported for its ability to measure salivary glucose levels.
Moreover, this sensor was capable of measuring glucose levels in sample sizes as small as two µl; however, biofouling was found to be a major issue in this sensor. In an effort to overcome the issues surrounding biofouling, transient coatings, such as those made up of protective polymeric materials, were proposed as a method to create delayed-sensor exposure on fresh surfaces.
Lactate
Following glucose, lactate is also a major biomarker that can be tested in saliva in order to monitor several health conditions, which include sepsis, hypoxia, certain metabolic disorders and other implications within sports medicine.
The level of lactate in venous blood are typically within the range of 0.5 to 2.2 mM and 0.1 to 1.6 mM in arterial blood, the levels of this biomarker within the saliva are typically between 0.1 to 2.5 mM. Several different biosensors have been used to measure lactate levels within the saliva including non-enzyme electrocatalytic sensors, as well as enzymatic biosensors that can detect lactate oxidase (LOx) or lactate dehydrogenase (LDH) levels.
One recent development of a LOx biosensor was based on a screen-printed electrode that has been modified with Prussian Blue, which is a common electrocatalyst for hydrogen peroxide (H2O2) that arises during the enzymatic oxidation of lactate by LOx.
As this reaction occurs on the surface of the electrode, the biosensor detects and measures the production of H2O2 to correlate LOx levels within the sample at a working range of 0.025 to 0.25 mM.
In addition to monitoring lactate levels, another biosensor has recently been developed that instead immobilizes antibodies on an electroreduced graphene oxide platform. In addition to measuring lactate levels, this sensor can also detect cortisol antibodies through the bioconjugation of these substances on the graphene oxide electrode through covalent carbodiimide chemistry.
Drugs of abuse
The analysis of saliva samples is considered to be the easiest and most rapid method to detect the presence of illicit and toxic drugs. As compared to current analytical methods that are available for this type of salivary analysis, electrochemical methods appear to be superior in their reliability, simplicity and portability.
Several electrocatalytic-oxidation-based diagnostic devices have been developed for the detection of methadone, which is an opioid analgesic drug, within saliva samples. Some of the different sensing materials that have been incorporated into these specific diagnostic devices include those based on a combination of gold nanoparticles, multi-walled carbon nanotubes (MWCNTs) and carbon paste electrodes (CPEs), as well as one that combines the sensing capabilities of both f-MWCNTs and glassy carbon electrodes (GCE).
Image Credit: papi8888 / Shutterstock.com
Cannabis use
Although the legalization of cannabis, particularly as a recreational drug, has expanded greatly in many areas of the world, there remain certain legal concentration limits for the use of this drug.
In an effort to monitor the levels of this drug in individuals, a volumetric sensor has recently been developed that is capable of detecting 11 indole and indazole-based synthetic cannabinoid drugs, most of which are typically present in the cannabis smoking mixtures that are currently being sold commercially.
With the capabilities of detecting nanomolar levels of these cannabis compounds in saliva at an exceptionally accurate level, researchers are confident that this type of sensor will have significant applications when applied to real-world scenarios.
References
Mani, V., Beduk, T., Khushaim, W., et al. (2021). Electrochemical sensors targeting salivary biomarkers: A comprehensive review. Trends in Analytical Chemistry 135. doi:10.1016/j.trac.2020.116164.
Petropoulos, K., Piermarini, S., Bernardini, S., et al. (2016). Development of a disposable biosensor for lactate monitoring in saliva. Sensors and Actuators B: Chemical 237; 8-15. doi:10.1016/j.snb.2016.06.068.
Tuteja, S. K., Ormsby, C., & Neethirajan, S. (2018). Noninvasive Label-Free Detection of Cortisol and Lactate Using Graphene Embedded Screen-Printed Electrode. Nano-Micro Letters 10(3). doi:10.1007/s40820-018-0193-5.
Further Reading
All Electrochemistry Content
History of Electrochemistry
Electrochemical Analysis
What is Electrochemical Mass Spectrometry (EC-MS)?
Applications of Electrochemistry Mass Spectrometry (EC-MS)
More…
Last Updated: Jan 25, 2021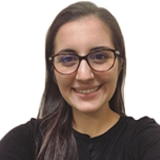 Written by
Benedette Cuffari
After completing her Bachelor of Science in Toxicology with two minors in Spanish and Chemistry in 2016, Benedette continued her studies to complete her Master of Science in Toxicology in May of 2018.During graduate school, Benedette investigated the dermatotoxicity of mechlorethamine and bendamustine, which are two nitrogen mustard alkylating agents that are currently used in anticancer therapy.
Source: Read Full Article