Amsterdam's H-TEAM initiative on track to eradicate HIV with groundbreaking city-centered approach
In a rapid communication report published in the journal Eurosurveillance, researchers described the role of the Human Immunodeficiency Virus (HIV) Transmission Elimination Amsterdam (H-TEAM) initiative in reducing the incidence of HIV infections in Amsterdam between 2010 and 2022.
Globally, millions of individuals with HIV reside in urban locations, where structural and socioeconomic variables drive inequalities in accessing healthcare services and thus contribute to HIV epidemic propagation. Cities must have adequate healthcare infrastructure that authorities could exploit to mitigate HIV transmission. The HIV-containment potential of interventional strategies at urban locations has been demonstrated previously in multiple cities. The H-TEAM program commenced in 2014 using an integrated methodology to decrease the incidence of HIV infections in Amsterdam.
Study: A 95% decline in estimated newly acquired HIV infections, Amsterdam, 2010 to 2022. Image Credit: Paulo Amorim / Shutterstock
About the rapid communication
In the current rapid communication, researchers described the H-TEAM approach that contributed to the remarkable decrease in HIV infections in Amsterdam from 2010 to 2022.
The 2010 HIV scenario and H-TEAM
H-TEAM initiative efforts in Amsterdam have attained success due to data availability on HIV transmission, incidence, and prevalence. Stichting HIV Monitoring (SHM) collects data from more than 98% of Dutch individuals seeking care for HIV infections, with care recipients receiving written information regarding the acquired immunodeficiency syndrome (AIDS) Therapy Evaluation in the Netherlands (ATHENA) study participation and being informed by attending physicians of the reason for data collection.
Pseudonymized data is provided to research personnel for scientific reasons, such as HIV incidence calculation. SHM data, including HIV sequencing information, is used to assess HIV transmission among the residents of Amsterdam. A recently published study reported that between 2014 and 2018, 67% of incident infections were among individuals residing in Amsterdam. The findings highlight the potential of city-level HIV-targeted interventions among Amsterdam residents.
In 2010, 300 individuals received an HIV infection diagnosis in Amsterdam, with 78% being males who had sex with males (MSM). Standard HIV care and prevention measures led to a persistent drop in the yearly HIV incidence after 2010. However, the count of newly acquired infections by the virus was lower than that of new diagnoses.
H-TEAM interventions brought together stakeholders from civil society, public health, the main impacted communities, the Patient Association of The Netherlands, HIV physicians, and general practitioners in Amsterdam to develop and execute an interdisciplinary approach to decrease HIV incidence. The initiative comprised combination treatments, including novel test-and-treat plans at general practitioner clinics, pre-exposure prophylaxis (PrEP), hospitals, and CSH, and research on HIV testing barriers and motives.
All treatments were implemented concomitantly, each targeting one aspect of the human immunodeficiency consortium. This coordinated effort was likely to contribute considerably to the remarkable 95% decrease in estimated HIV incidence from 201 to nine between 2010 and 2022, the 79% decrease in incident HIV cases in Amsterdam, and Amsterdam exceeding the 95-95-95 Joint United Nations Programme on HIV/AIDS (UNAIDS) target in 2022.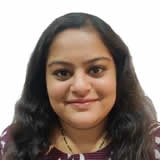 Written by
Pooja Toshniwal Paharia
Dr. based clinical-radiological diagnosis and management of oral lesions and conditions and associated maxillofacial disorders.